Regular price
$29.99 USD
Sale price
$25.99 USD
Unit price
per
Sale
Sold out
Aromas of leaves, cinnamon, citrus, chrysanthemum, apple, berries, pecan, cedar, and warm earthiness. Leaves, Cedar, Pecan.
CANDLE DATA:
Size: Volume 16oz | 12 oz 340g Net Weight | 2.95 x 2.95 x 6"
Burn Time: 90+ Hours
Repurposed Wine Bottle – Natural Cork Top
Wick: Braided American Cotton (Lead and Zinc Free)
Wax: 100% American Soy Wax | Vegan, Non-GMO, Kosher | Grown and Made in USA
Renewable, Sustainable, Biodegradable.
Phthalate Free, Paraben Free, Non-Toxic, Cruelty Free, Fine Fragrance Oil.
Grown and Handmade in the USA | Hand-poured on our farm in Paxico, KS
CANDLE CARE TIPS:
Trim candle wick to 1/4" before each use.
Allow melt pool to cover entire width of container before extinguishing.
Cease burning when 1/4" of wax remains above wax base.
Never leave a burning candle unattended.
Do not touch or move candle while burning, hot, or wax is liquid.
Burn candles on an appropriate heat-resistant surface.
Please repurpose all containers and recycle all packaging when candle is spent.
We have candles and so much more! Open daily, feel free to visit us on our vineyard and farm!
Copyright Prairie Fire Candles | All Rights Reserved
Share
View full details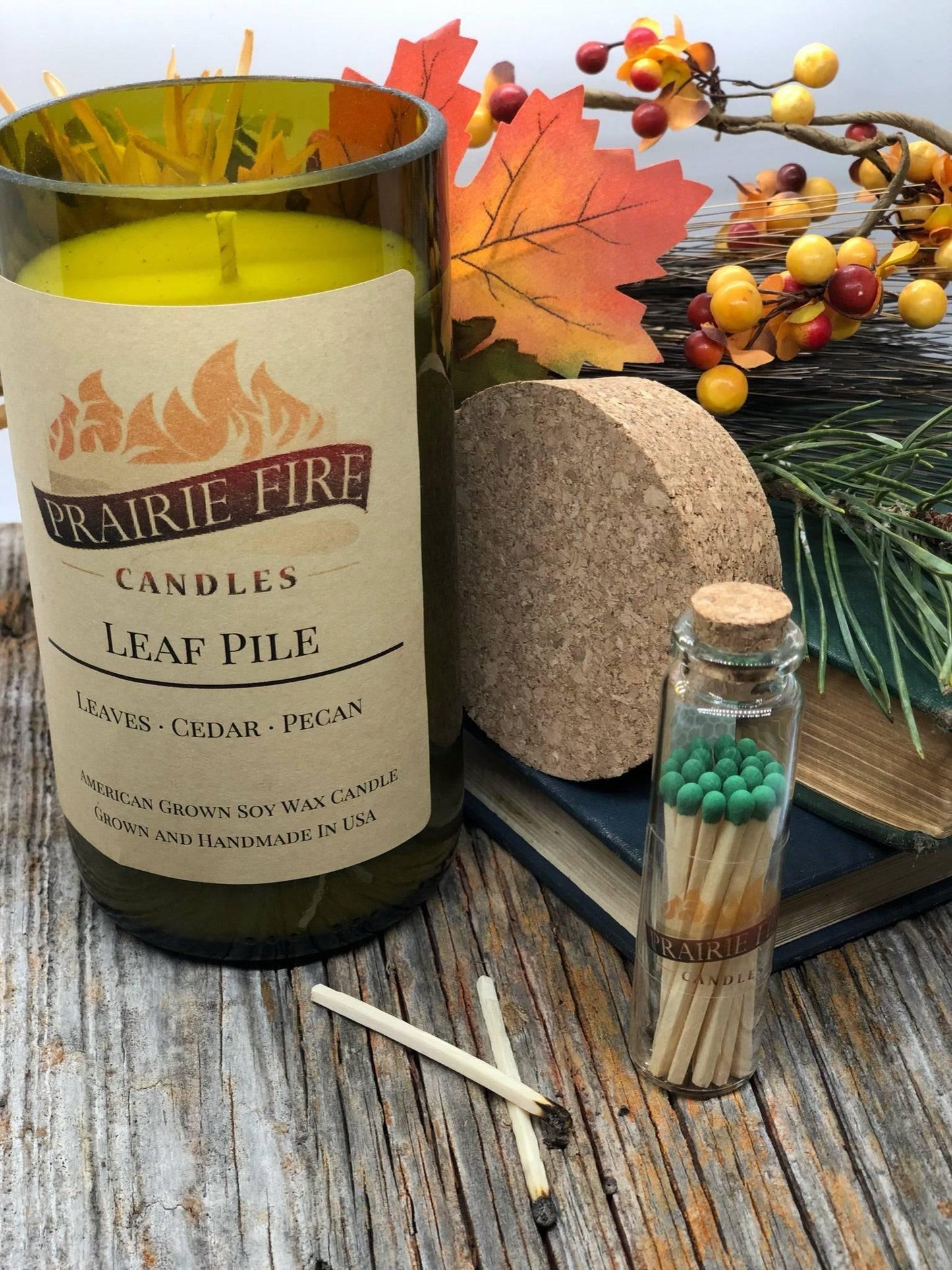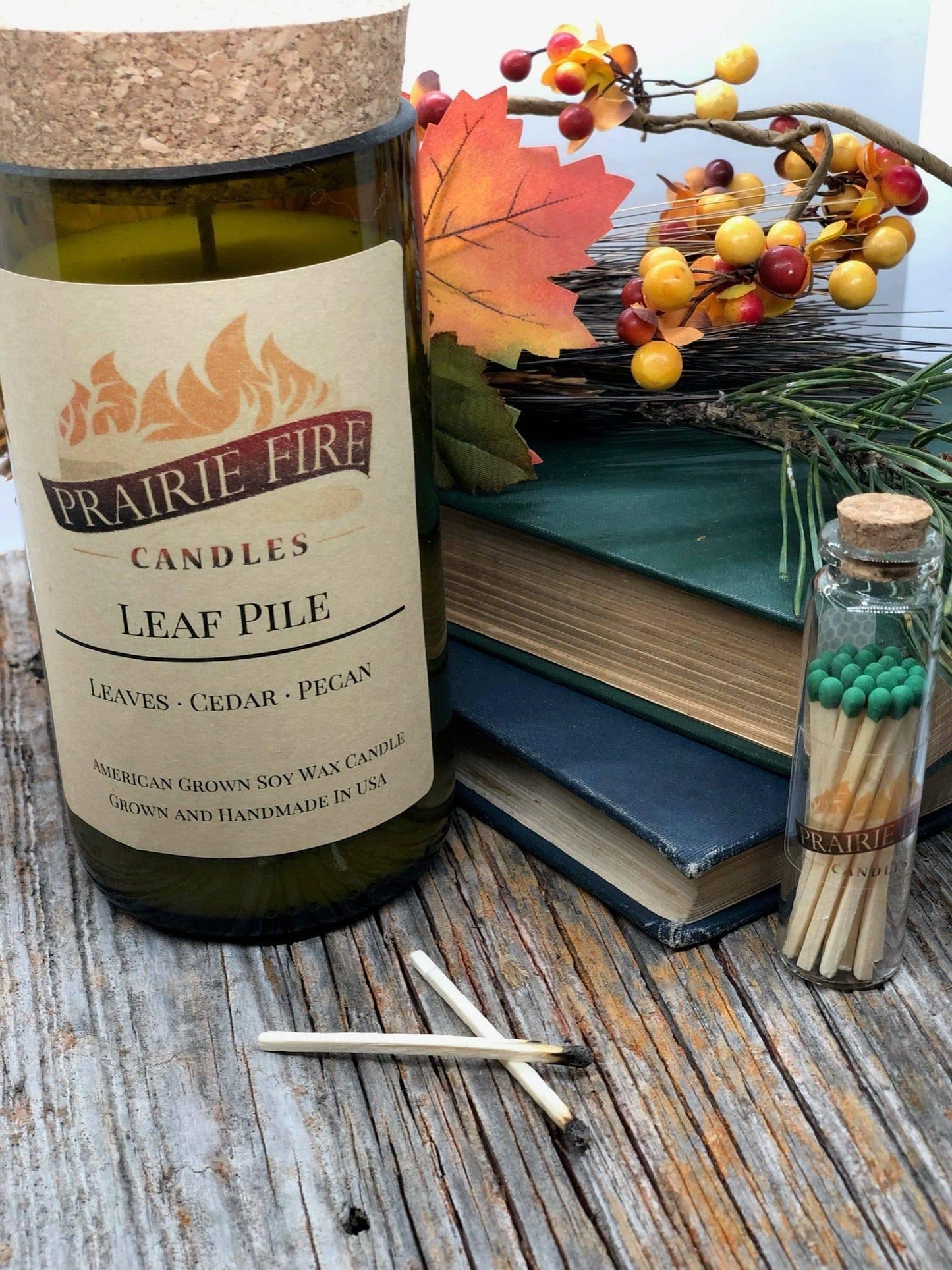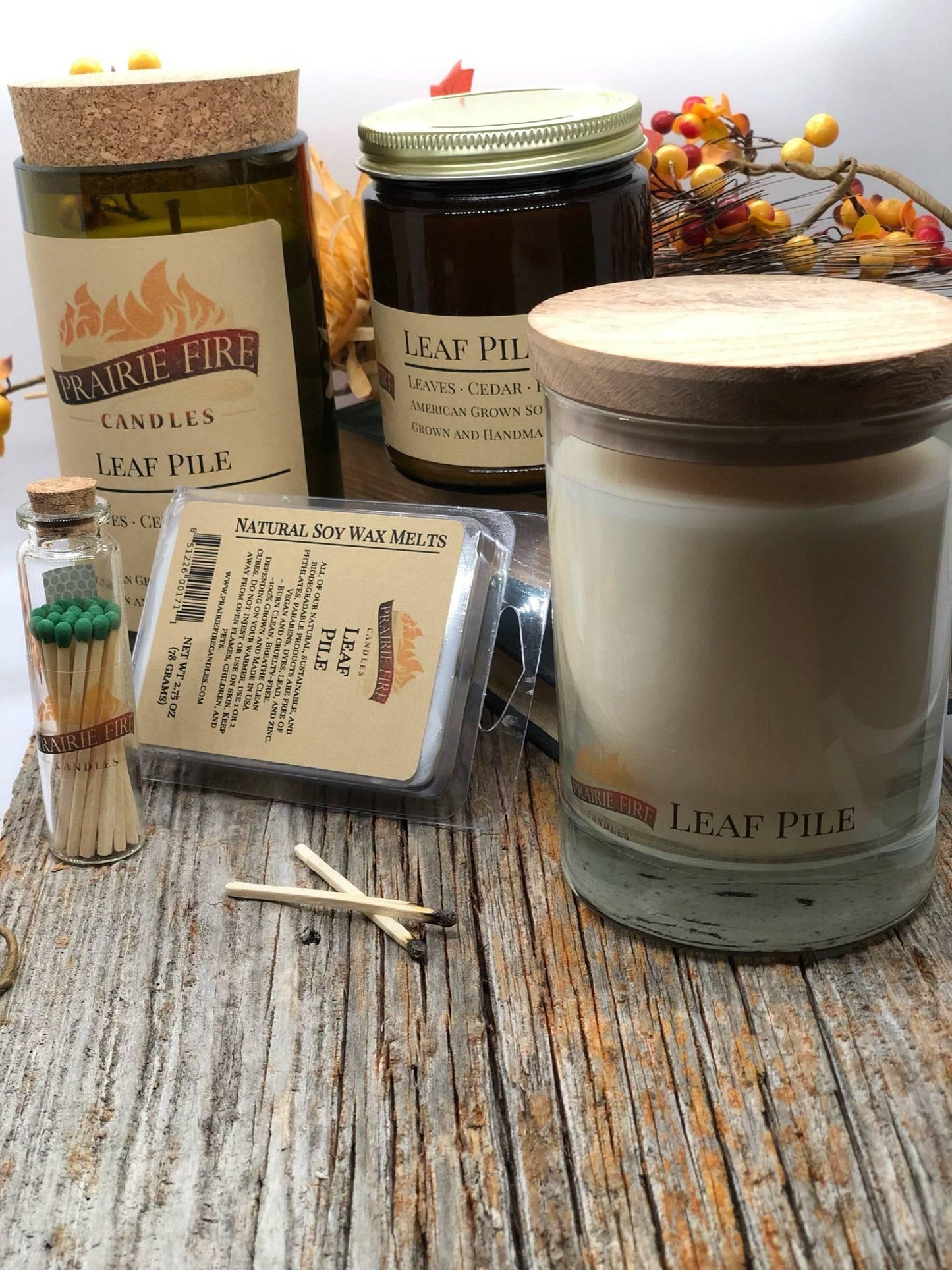 The Best of Autumn
This is my absolute favorite candle. Imagine this: It's autumn. The air is crisp and cool. You're lounging on your leather sofa in your beautiful home, curled up by the fire with the softest blanket, and a cat purring in your lap. There's a football game on TV. You've just made gingerbread cookies. Hot apple cider steams on the stove. The aroma fills the room. Outside, the wind gently blows, creating a cascade of yellow, red, and orange leaves to fall and swirl around along the grass. Your children or grandchildren are outside playing tag among those leaves, giggling loudly enough to hear from your living room.
This is where the scent of this candle can take you…to this lovely dream. It is truly amazing.
Lovely
Absolutely lovely! All of my favorite scents of fall wrapped up in one pleasant candle. Not overpowering at all!